'Metaverse' for payments
Virtual Reality unlocks new possibilities for business and society
Virtual reality applications enable new forms of collaboration in which people from different parts of the world can interact and work together. These virtual spaces and worlds can enrich economy and society in all areas of life.
In the scope of the hackathon 'Virtual Design Challenge', oenpay is searching for exciting designs for a virtual space. In doing so, the innovation initiative aims to seize the potential of virtual reality for itself and partner companies to make new applications a virtual experience.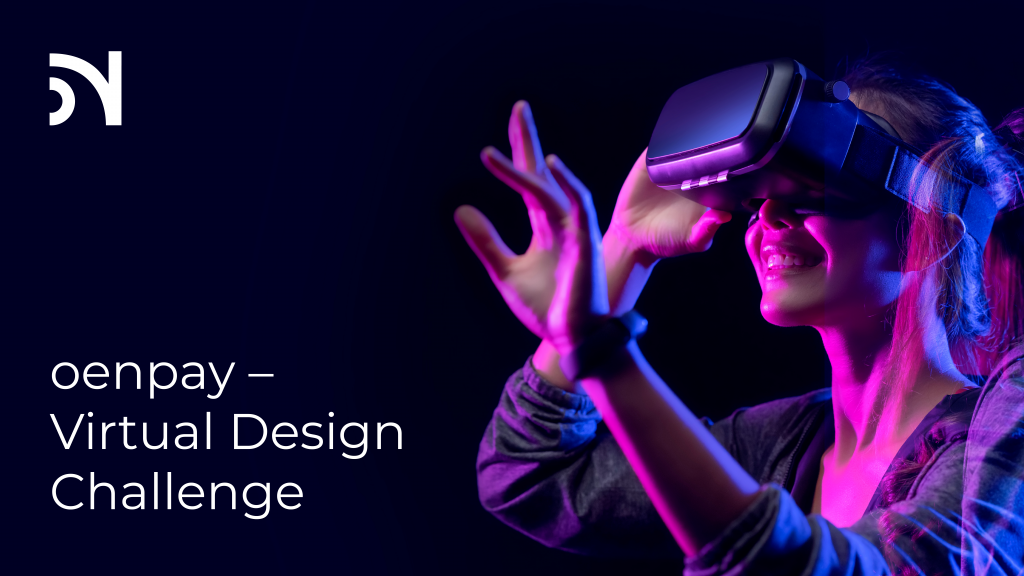 oenpay is particularly interested in researching new payment solutions that can be used to process digital transactions securely and easily in a virtual space. The virtual space is intended to support this mission with a modular structure and versatile functions. In the concept, three modules are to be presented in an innovative way:
a virtual reception room für the international oenpay community
a conference / event room to provide a stage for all actors involved in payments
an exhibition room for the lively visualization of new payment solutions
The design should be futuristic, correspond to the brand image of oenpay and visualize payments in an innovative way. The concept must be modular so that the virtual space can be expanded if necessary. There are no limits to your creativity.
The best design concepts will be awarded!
The following prizes are up for grabs:
1st Place: EUR 2,000 prize money
2nd Place: EUR 1,000 prize money
3rd Place: EUR 500 price money
In addition, the most innovative ideas will be analyzed, developed and maybe even implemented.
Here is how you can register:
Interested parties can register for the Virtual Design Challenge on the oenpay website until August 30, 2023. You can register for the competition either alone or as a team (maximum of three members).
The virtual hackathon will start on September 4, 2023. We will send you the specific task of the Virtual Design Challenge by email. Then you have until September 30, 2023 to develop your creative idea for virtual room design on Web3 and to submit your design concept. If you have any questions, please do reach out at any time!
In October 2023 we will evaluate all submissions. If we particularly like your design concept, we would like to get to know you personally and invite you to present your concept. The winners will be selected and the award ceremony will take place on October 16, 2023.